Motherhood is magnificent. And it's a mystery. A magnificent mystery.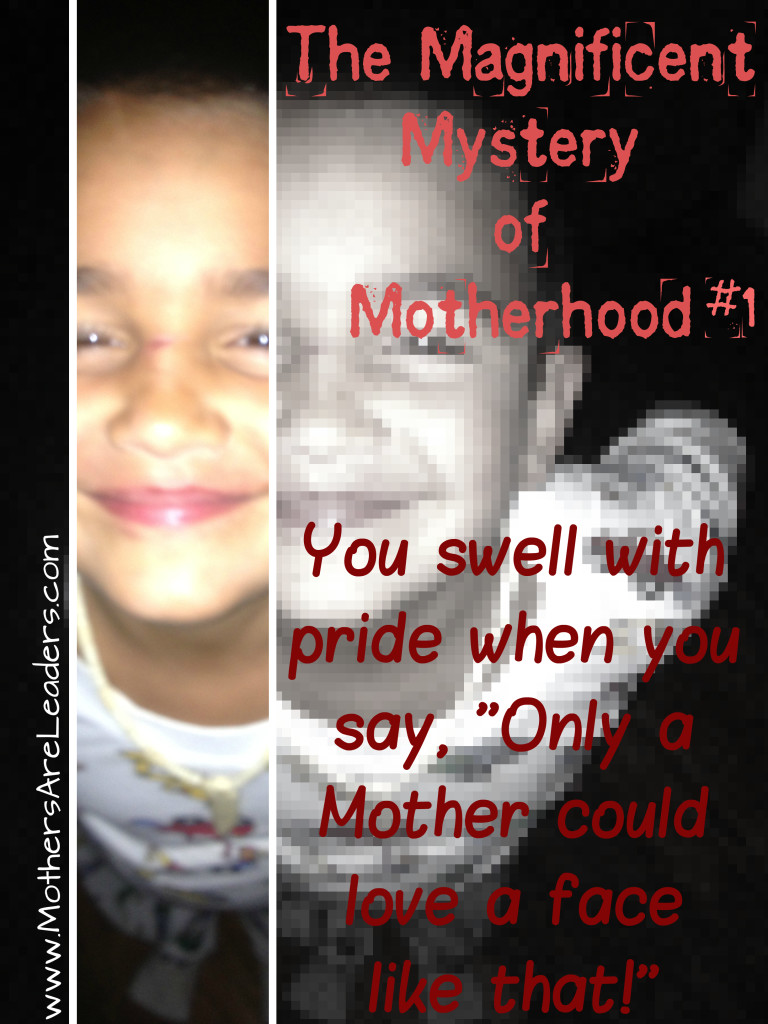 So complex and yet so simple.

From the preparation of pregnancy and the power of delivery, you learn that you are strong and capable. Then Motherhood introduces you to a type of love you had never before known. And as you take on this challenge you often feel totally inadequate and unprepared.

It is a mystery that you can be so exhausted that you wish you could change your name from Mama … and then smile at the sweetest sound of your little one calling your name at pick-up time.

That night time feeds are so glorious to be alone with your baby but so painful for your sleep deprived body.

That you can't wait to put everyone to bed but then you creep quietly into the room, just to watch them sleep.

That you want to shake off incessantly clingy little hands during the day and then love to stroke those same hands as they sleep.

That you laugh at their mishaps and cry at their pain.

The mystery of motherhood makes you envy a child-free couple and grieve with a childless couple.
You love it when someone says how like you this child is, then you cringe when you see your less desirable traits in action.

You swell with pride when you say, "Only a mother could love a face like that!"

You know it's true: "This hurts me more than it does you". You really, truly know it's true.

You can't wait for them to walk, only to tire of chasing them all day long!

Motherhood means we encourage their inquisitiveness about life then run out of answers to 'why?'.

You hate seeing them sick but love the extra cuddles they want.

You learn to yell louder than anyone – to be heard above the furious storm of sibling rivalry. Then you feel so disappointed with yourself.

You wish the tiresome toddler stage would pass quickly but cherish those grubby, chubby cheeks that beg to be kissed.

You smile with achievement as you wipe the last fingerprints off the fridge (again) then sigh knowingly because their childhood memories won't include fridges and whether or not there are fingerprints on them.

Motherhood makes you reflect nostalgically on the good old days when there was just two of you with all the time, freedom and income… and yet you would never give up this magnificent mystery for that bygone peace.

This mystery where you train them for independence and then ache when they finally fly.

This mystery where you expend every atom of your being, every single day, and yet still feel like nothing has been accomplished.

And perhaps the most mysterious of all: motherhood evokes a deep certainty that this is indeed the most important job in the world, but as you carry out this most important job, you often struggle to feel content and fulfilled.

Motherhood.

Once you arrive, there is no escape! But even if there was, you wouldn't go anyway.

Ahhh, the Magnificent Mystery of Motherhood.
 The mystery of motherhood makes you envy a child-free couple and grieve with a childless couple. <<Tweet that>>
Enjoy the mystery! Blessings to you and yours.
Jenni xx

* * * * * * * * * * * * * * * * * * * * * *
 You can SIGN UP HERE for a Free Report, about restoring peace and building connectedness with your children 🙂 And I promise not to bombard your inbox, coz I hate it when that happens!
This post is a link-up to Essentially Jess and IBOT (I blog on Tuesdays).