Word-less Wednesday
Word-less Wednesday is ALMOST Wordless Wednesday 🙂 – I wouldn't be blogging if I had nothing to say, now would I?!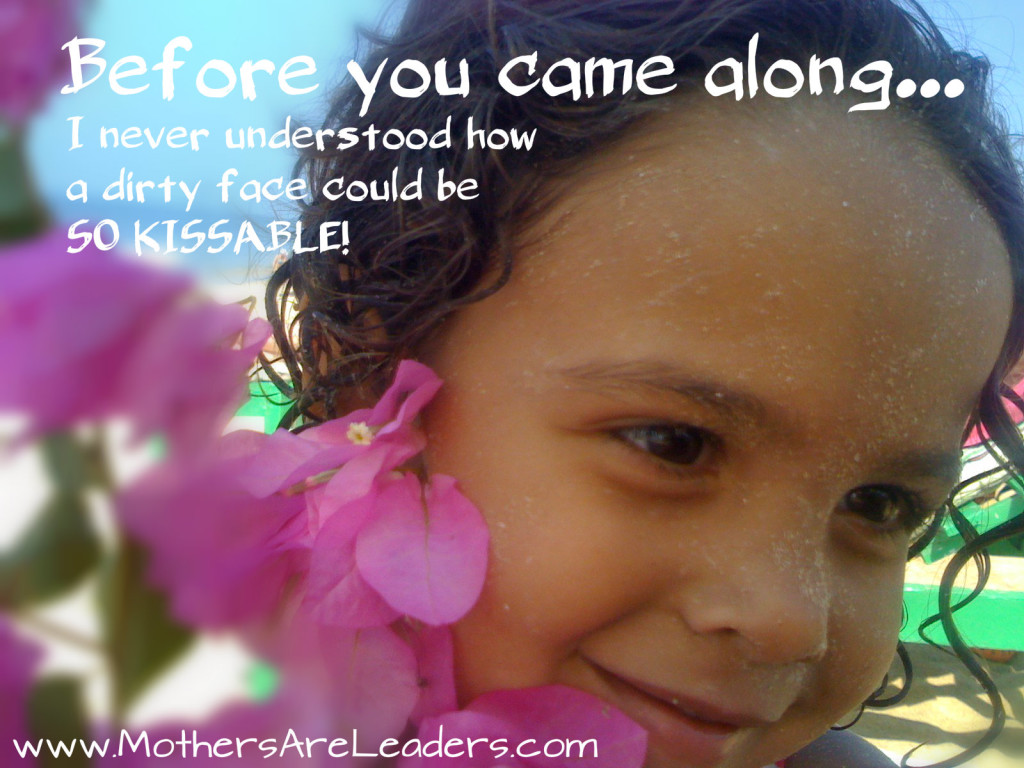 This is a photo of Miss-now-she-is-8. We were on holidays in Goa, India, hence the sandy but still very kissable face.
Funny thing is, although I suspect you WILL agree that she is very cute, I suspect you DON'T think that this face is so kissable. For anyone other than a Mother, dirty and kissable are words that don't usually go together – an oxymoron*. You know, like a deafening silence or an open secret…
Or … a loveable toddler, a clean house, a quiet cuppa, a good teenager or an empty laundry!
Personally,  I think that every Mother-Leader needs to develop the art of telling an oxymoron without flinching. Why? Because sometimes we have to speak with VISION rather than the current reality! It's a great leadership skill to develop 🙂
What Mother-Oxymorons** can you add to the list?
Definitions to Help You:
* An oxymoron is a figure of speech in which two apparently contradictory terms appear together.
**A Mother-Oxymoron is when two diametrically opposite words are used by a Mother to create a picture of what she wishes she was dealing with right now!