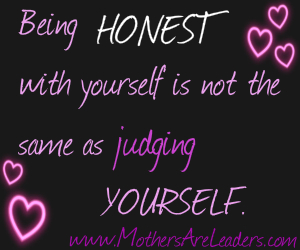 I've always loved personality profiling. Ironically, this is partly because of my particular personality!
Anyway, I remember a number of years ago sitting up in bed next to Mr J, both reading the other's personality profiles that we had just received. I oscillated between nice giggles,  gleeful giggles, embarrassed giggles and snorting giggles!! (True to his personality, Mr J was just reading quietly with the occasional protesting glance at me for being so disruptive. 🙂 )
Nice giggles: when I  read something about Mr J that I love and I just knew it was so true.
Gleeful giggles: these chortled out when I read something that made me realise I was doing a good job of understanding Mr J and managing myself as I related to him.
Embarrassed giggles: they escaped as I read about how Mr J's personality type could best relate to a weakness of my personality.
Snorting giggles: erupted each time I read a weakness that was associated with his personality type – how did they know this about him?!?
Of course, my snorting giggles turned to indignation once I started to read about my own weaknesses, warts and all!! How DID they know this?
My point isn't to air our 'warts and all', it's just to say that if you have never done a personality profile you would certainly find it really helpful in understanding yourself.While we are all unique individuals, there are some definite personality types and knowing yours can help you plan and maximise your own potential as a Mother-Leader.
By knowing your personality preferences, you gain greater understanding and clarity about your preferences, your strengths that you should use fully and your weak areas that need to be developed further. Your greater understanding and improved self-awareness will assist you in making decisions about how you lead your children and manage your home.
This said, you don't have to immediately go get a personality profile done. Most of us know our own strengths and weaknesses, although sometimes the weaknesses are easier to articulate! If this is true for you, ask a close friend to help you label your strengths.
Being honest with yourself, about yourself, is the starting base for every leader.  <Tweet this>
When you know what motivates you, you can also pinpoint what drains you. You can lead your chickadees much more effectively when you know your own strengths. And if you have any weaknesses 😉 … well, I know that knowing my weak areas helps me to avoid the triggers, to read appropriate self-improvement articles and also to manage myself thoughtfully when I am in a weak zone.
WARNING: being honest with yourself is NOT the same as judging yourself! Knowing your strengths should never lead to pride. And knowing your weaknesses should never lead to condemnation and depression. Being honest is just 'knowing' – it must NEVER become judgmental.
* * * * * * * * * * * * * * * * * * * * *
Please note that the above link in this post is a referral link, which means I receive a small commission if you make a purchase, at no additional cost to you of course. Thank you for your support in this way!
Feel free to follow the link and see what they have to offer. There are basic personality reports as well as some prepared specifically for managers and leaders. If you have never done your personality profiling before, I would suggest the "Classic" (which happens to be the cheapest too!).